On Sunday, we made last minute plans to grill out with our friends Jackie and Gary. They were supposed to spend the weekend at the beach, but thanks to Tropical Storm Beryl those plans were nixed I ended up intoxicated instead.
Thanks Beryl for the hangover and thanks Jackie for keeping my glass full.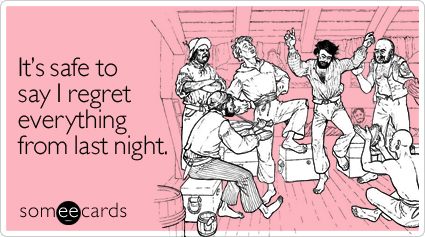 Or 2 nights ago…
Because of said hangover, I did not do anything yesterday except sit on the couch and recover with my two monkeys (as on all holidays – Dan had to work). Not that I had big plans, but I did have intentions to go to the gym (didn't happen) and go food shopping  (nope, didn't happen either). I did watch Mean Girls and 17 Again though – don't say I didn't accomplish anything.
I'm feeling better today – but it was still a no-go on the gym (I might go running in a little bit) and my shopping cart was full of carbs. I really wanted to make ALL pasta dishes this week. But I somehow managed to come up with healthier options including:
Aztec Salad